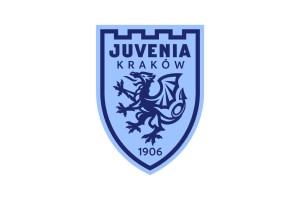 The Juvenia Kraków Craftsmen's Sports Club was founded 8th of December 1906 as a part of the Industrial and Handicrafts Men's Youth Association, established by priest, Father Mieczysław Kuznowicz. In 1911, a multi-purpose stadium named the "Juvenia" Sports Park was opened on Krakow's Błonia Park. Throughout the history the club has been training young people in football, swimming, boxing, chess, motorsport, weightlifting, volleyball, basketball and rugby. Since the very beginning the mission of the club was to educate and take care of the youngsters. It has remained so to this day.

Currently, the club is based in Kraków's Błonia Park and has only one sport in the offer - rugby. Throughout Poland, the "Dragons" (as Juvenia's used to be called) are well-known for training and educating young people. This has visible effects not only into Polish championship medals won every year in U18 and U16 categories, but also international successes. In 2019, the U19 team won the 2nd place at the prestigious Dubai Emirates Airlines Sevens tournament - competing in the Olympic seven-a-side version of rugby. Two of the club's alumni play regularly for the Polish women's national team and are current European rugby 7's champions.

At the club, great importance is placed on introducing young people to adult life. Assistance is organised to help them prepare for graduation and final secondary school exams. There are also special trainings to help them choose their life path and profession. Juvenia is also a family club, where the youngest players are 6 years old. Juvenia also has an amateur rugby team consisting of Krakow journalists.

The club is also organising numerous tournaments, such as the Krakow Obwarzanek Tournament for children and youngsters, which has a 15-year tradition. It has also organised three editions of the Krakow Sevens so far – a rugby 7's international tournament. The club's rugby section celebrates its 50th anniversary in 2023.
ul. Na Błoniach 7, 30-213 Kraków

+48 507 024 648

biuro@juvenia.info

https://juvenia.info