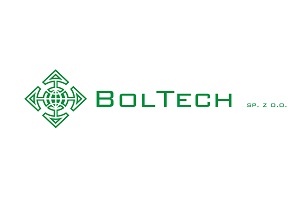 BOLTECH belongs to the Capital Group of Zaklady Gorniczo-Hutnicze "Boleslaw" SA - a producer of high quality electrolytic zinc, concentrates of zinc and lead as well as sulphuric acid and it is an heir to the acquired companies: BOL-THERM, BOLOIL, BOLSPED.

The scope of activity of BOLTECH Sp. z o. o. is very wide, including, inter alia:
extraction and processing aggregates,
production of elastomer products,
production of zinc products,
production, sale and distribution of warmer energy,
production and distribution of natural gas,
generation of electricity,
transport and forwarding services, domestic and foreign, car and rail.
ul. Kolejowa 37, 32-332 Bukowno

+48 32 295 57 08

biuro@boltech.com.pl

http://boltech.com.pl/