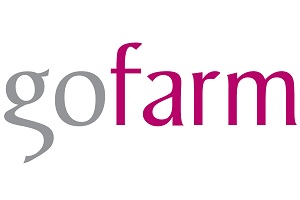 Gofarm is a family company from Poland specializing in the development and sale of medical devices.

Specialized lines of medical devices are supplemented with dietary supplements and cosmetics. The company's mission is to create simple but effective products that bring relief in everyday ailments. The company focuses on the development of product lines composed of complementary specifics. In order to ensure the highest quality of services, the company strictly controls the entire development and production cycle of each product - the company has been certified for many years by ISO-13485 and ISO-9001.

It's clients are pharmaceutical companies from Europe and abroad, as well as distributors of private labels. Over the past 5 years, the company has developed over 200 new products for them.
ul. Marcika 12, 30-443 Kraków

+48 600 474 516

office@gofarm.pl

https://gofarm.pl/