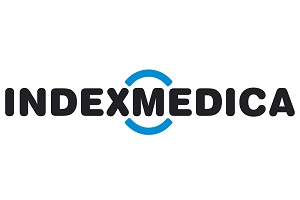 Expertise and comprehensive approach.

Do you know that average experience of dentists working at INDEXMEDICA is over 14 years?

That means that our dentists have already helped many patients to smile with confidence again and that you are in safe hands. Not only are they experienced, they also regularly take part in trainings, courses and seminars in dentistry to offer you high quality treatment.

Thanks to our team of specialists, we can offer you comprehensive dental care with long-lasting results. We begin with thorough diagnostics (also with a CT scanner on place), making of treatment plan&cost estimate and we perform comfortable treatment, so that you can be proud of your smile again.

Our treatment plans are transparent and detailed and made individually for you.

Comfort and patient care.

We use the best treatment techniques and equipment to make you feel comforable during and after treatment. In order to offer you fully comfortable and painfree treatment, all treatments at Indexmedica are performed under local anesthesia, with use of internationally recognized as the most effective and safest anesthetics. Patients maybe also anesthetized "under computer control" with the special The Wand system or with conscious sedation administered by our anesthesiologist.

We are deligted to be among TOP 3 clinics in Poland (out of 1889 clinics.
ul. Czapińskiego 2, 30-048 Kraków

+48 516 028 533

biuro@indexmedica.com

https://indexmedica.com.pl/