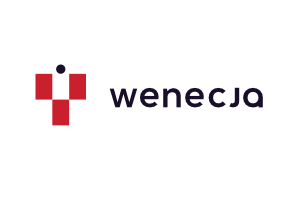 For over 20 years, the Wenecja Advertising Agency has been known for its implementation of promotional campaigns, advertising campaigns, entertainment events and communication projects. The agency provides services in the areas of:
Advertising by Wenecja: promotional campaigns, a graphic design studio, production of company materials and gadgets, events.
Public Relations by Wenecja: solving problems related to the process of companies and institutions communicating with the environment.
Business meetings by Wenecja: organization of conferences, seminars, training, away top management meetings and all business meetings, also of an informal nature.
Digital House™: implementation of effective online advertising campaigns using the programmatic model.
ul. Dr. Tadeusza Kudlińskiego 5/2, 30-211 Kraków

+48 603 426 424

agencja@wenecja.com.pl

http://wenecja.com.pl/