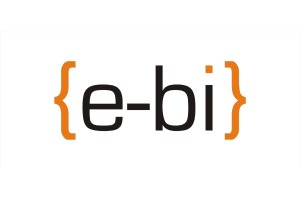 e-BI sp. z o.o. is a software house, a producer of dedicated software for organizations and enterprises of various industries, individually tailored to their requirements and needs.
The company has been operating since 2009, employs experienced specialists designing and creating modern business applications operating "in the cloud", i.e. available from anywhere, without the need to purchase and install servers. As part of its solutions, e-BI also provides clients with services in the field of business process quality analysis, software testing, solution servicing and support.
The company provides innovative solutions supporting the work of clients' operational teams (purchasing, sales, finance, logistics, production) by implementing document managing systems and internet portals built on the following platforms: Microsoft 365, MS Power Platform and MS Teams. Results of the implementation of these solutions are remote work, automation of business processes, better information security balanced with availability of documents inside and outside the organization.
For the management, e-BI provides modern business intelligence solutions called data warehouses, equipped with tools for multidimensional data analysis built on the Microsoft Power BI platform. They are used by clients to monitor and improve the efficiency of decision-making processes by combining and organizing information from various sources (e.g.: ERP, CRM, SCM, WMS, Excel files, external websites, B2B solutions).
From the very beginning, e-BI has been cooperating with several big Polish IT companies, implementing with them software projects for medium and large domestic and foreign clients.
e-BI is guided by honesty in actions towards employees, partners, and the socio-economic environment. It fulfils tax and legal obligations and operates in CSR. It uses innovative organizational methods in line with the turquoise model, employee-friendly in terms of securing their needs for development and self-fulfilment. It does not discriminate against employees and business partners because of sex, religion, political beliefs, race, etc. The company meets its financial obligations towards employees and suppliers in a timely manner and negotiates payment terms with clients, approaching each case individually.
ul. Hoffmanowej 19, 35-016 Rzeszów

+48 17 55 55 013

biuro@e-bi.pl

https:/e-bi.pl