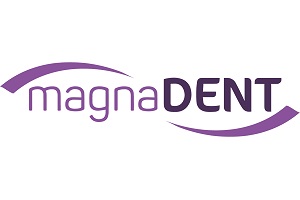 MAGANADENT Dental Clinic is a unique company in the medical tourism sector, as it employs 15 experienced and highly-qualified doctors working according to standardised procedures aimed at eliminating pain and fear, which combined with a carefully selected treatment plan, chosen in consultation with the patient (digital smile design), allows us to maximally reduce the duration of the treatment.
Continuous (24h) assistance provided by an English-speaking clinic representative.
A team of experienced high-class professionals specialising in a niche area of dentistry who have been working together for over 10 years according to specific standards, which facilitates fast and effective implementation of complex, highly-specialised treatment plans.
A unique pain-free treatment system: inhalation sedation with nitrous oxide ("laughing gas"), sedoanalgesia performed by anaesthesiologists ("narcosis"), sedatives and computer-controlled local anaesthesia instead of traditional needles.
(MAGNADENT Smile Design) - digital dental reconstruction and design with an aesthetic analysis.
A personal approach to treating all patients, i.e.:
written treatment plans with full cost estimates without any hidden costs, covering the whole course of treatment rather than just the first stage,
a number of treatment options available, different in terms of quality, aesthetics, durability, duration and price,
taking the patient's expectations into account while preparing the treatment plan in terms of logistics (treatment duration), aesthetics and functionality,
the attending physician is personally responsible and monitors.
ul. Radzikowskiego 138/140, 31-342 Kraków

+48 887 023 853

biuro@magnadent.pl

https://magnadent.pl/